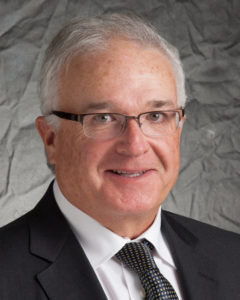 James R. Gutglass
Founding Partner and President
Attorney James R. Gutglass focuses his practice on personal injury litigation, including medical and pharmacy malpractice; automobile, premises and products liability; and other catastrophic injury categories. His knowledge of medicine in numerous fields has enabled him to efficiently and confidently interact with key experts on case issues, and achieve successful outcomes for his clients.
Over a career spanning three decades and more than 150 jury trials, Jim has earned a reputation as a thorough and relentless client advocate on behalf of every client. Deep experience and strong relationships in the Wisconsin legal system, coupled with extensive knowledge of medical issues relevant to his clients' cases, make him uniquely capable of producing efficient, effective results.
Recognized repeatedly as a Wisconsin Super Lawyer and among the Best Lawyers in America including a pre-eminent rating in Martindale Hubbell's annual peer review ratings, Jim is frequently requested to speak on medical malpractice defense and the basics of malpractice law for hospitals, clinics, physicians and nurses across the state.
Education
J.D., Ohio Northern University: Claude Pettit School of Law, 1978
BA, Washington University: St. Louis, MO, 1975
Appointed Positions
Former Court Commissioner for Honorable Jeffrey Wagner- Milwaukee County Circuit Court
Professional Organizations
Milwaukee Bar Association
State Bar of Wisconsin
Civil Trial Counsel of Wisconsin
Defense Research Institute
American Board of Trial Advocates
International Association of Defense Counsel (IADC)
Awards
Super Lawyers, 2005-Present
Best Lawyers in America, 2007-Present
AV pre-eminent peer rating in Martindale-Hubbell
Medical Malpractice Law – Defendants
Personal Injury Litigation – Defendants
Best Lawyers Lawyer of the Year 2016 – Personal Injury Litigation, Defendants