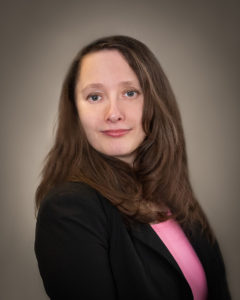 Joan M. Huffman
Associate
Joan Huffman has a broad commercial law background from litigation to transaction matters.  Her civil litigation practice includes business disputes of virtually all types with subjects ranging from trade secret matters and business torts to contractual disputes, including contract interpretation and enforceability of non-compete and non-solicitation clauses, and wrongful termination.   Her legal background also includes creditors' rights matters.  Joan has represented clients at both the trial and appellate levels and has argued to the Wisconsin Supreme Court and Wisconsin Court of Appeals.
Joan played an essential role in matters including:
A declaratory judgment action upholding the enforceability of a limited liability company membership interest redemption agreement;
A Wisconsin Supreme Court decision clarifying Wisconsin law on having the court system decide the applicability of an arbitration agreement;
 Vacating a temporary restraining order against an independent sales agent;
 Obtaining court orders invalidating restrictive covenants, breach of fiduciary duty and misappropriation of trade secrets claims;
 Judgments in favor of a reseller of salvage materials in breach of contract actions against separate purchasers; and
Resolving claims relating to:

a compensation dispute between a client and her former employer regarding commissions;
Fair Debt Collection Practices Act claims against a debt collection firm;
A dispute regarding a commercial tenant's improvements to business premises; and
a suit against a client for reimbursement of commission advances.
Joan's experience in transactional work includes counseling clients on a wide variety of intellectual property issues, drafting enforceable employee non-compete agreements, business succession planning, and qualifying clients to do business in multiple foreign jurisdictions, and formation and registration of new business entities.  Joan has also successfully obtained state and federal trademark registrations and a copyright registration for her clients.
Joan began her legal career as a law clerk to the Honorable Richard S. Brown on the Wisconsin Court of Appeals.
 Bar Admissions
Wisconsin (2006)
Eastern and Western Districts of Wisconsin (2007)
Education
J.D., Harvard Law School, 2004
B.S., University of Wisconsin-Madison, 2001
Email: joan.huffman@gebsc.com