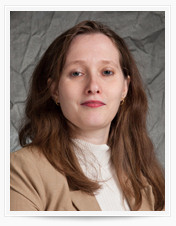 Joan M. Huffman
Associate
As an attorney at Gutglass, Erickson, Bonville & Larson, S.C., Joan Huffman brings a wealth of litigation experience.  Her practice includes all facets of general business litigation, as well as medical malpractice litigation and medical licensing issues.  Her cases involve a variety of subjects, including business disputes, restrictive covenants, and bankruptcy, insolvency, and creditors' rights matters.
Recent successes in which Joan played an essential role include:
Declaratory judgment upholding the enforceability of an agreement to redeem a corporate membership interest;
Vacating a temporary restraining order against a plaintiff's former independent sales agent, followed by an order in favor of the agent invalidating restrictive covenants in his contract;
Judgments in favor of a reseller of salvage materials in breach of contract actions against two separate purchasers; and
Satisfactory settlements in

a consumer protection action against a debt collection firm client,
a landlord-tenant dispute over removal of tenant improvements, and
a lawsuit against a client for payback of commission advances.
In addition to her litigation background, Joan's practice includes transactional work.  She advises clients on issues as varied as music licensing of dining establishments, employee non-compete agreements, and qualifications for doing business in multiple foreign states, including formation and registration of new business entities.  Joan has also successfully obtained several state and federal trademark registrations and a copyright registration for her clients.
Joan began her legal career as a law clerk to the Honorable Richard S. Brown on the Wisconsin Court of Appeals.
Education
J.D., Harvard Law School, 2004
B.S., University of Wisconsin-Madison, 2001
Email: joan.huffman@gebsc.com