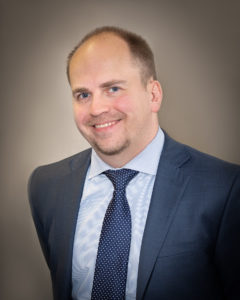 Jason M. Prekop
Associate
Jason Prekop is an associate attorney who specializes in civil litigation in state and federal court. His practice regularly includes defending health care providers, including physicians, nurses, and hospitals in medical malpractice claims, civil rights claims, general liability claims, and licensing matters. In addition, he has experience representing long-term care facilities, nursing homes, and assisted living facilities as well as representing individuals in personal injury matters.
Jason has active statewide practice that includes representing clients around Wisconsin in both state and federal court. He has actively been a part of numerous complex civil litigation trials and appeals, including in the Wisconsin Supreme Court and the Seventh Circuit Court of Appeals.
Jason began with the firm as a law clerk and has remained with the firm since. In that time, he has developed a deep understanding of the factual and legal complexity of civil litigation matters, especially in medical malpractice and civil rights claims. He regularly uses his knowledge of medicine and the law to help guide clients through civil litigation cases and professional licensing claims. Jason believes in a thoughtful, thorough, and collaborative approach to all matters in order to give clients the best defense possible.
Education
J.D., Marquette University Law School
B.A., Political Science and Legal studies with a Certificate in Criminal Justice, University of University of Wisconsin-Madison
Admissions
State Bar of Wisconsin
Eastern District of Wisconsin
Western District of Wisconsin
Seventh Circuit Court of Appeals
Professional Affiliations
American Bar Association
Wisconsin Bar Association
Wisconsin Society for Health Care Risk Management
Appellate Decisions
Barney v. Mickelson, M.D., et al, 2020 WI 40 (Wisconsin Supreme Court decision)
Awards
Super Lawyers, Rising Star 2021, 2022
Email: jason.prekop@gebsc.com