Hunting is a favorite activity for a lot of Americans. The rise in popularity means an increase in the amount of people out in the wild trying to get their prized animal and with that increase, unfortunately there is a greater chance of an accident occurring.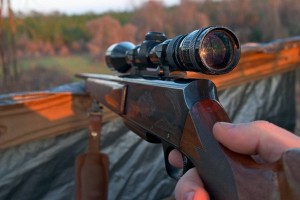 Recreational activities such as kayaking, boating, fishing, hunting and other sports-related activities are very relaxing and enjoyable. Unfortunately, accidents happen all the time. Even if you are a skilled hunter, accidents can happen to anyone. Safety should always be your top priority to help prevent injuries or even death.
As a hunter, you need to obey all state rules and regulations every time you head into the great outdoors for a hunt. By obeying all rules and regulations, you can avoid causing a spinal injury, brain injury, death  or any other serious consequence that would result from a gunshot wound.
If an accident occurs during a recreational activity, the victim is usually eligible for compensation if negligence is proved to have been a contributing factor to the accident. Hospital costs and other expenses while the victim is recovering can be covered by the compensation. Every situation offers a different compensation amount and the Law Office of Gutglass, Erickson, Bonville and Larson are able to consult with you to determine the best course of action for handling a personal injury which occurred during a recreational activity.
Call us today at (414) 273-1144 or use our web submission form to help you determine if you can prove negliegence in the accident and whether or not the victim is eligible to be compensated for their damages.