You should exercise caution if you get a request for information from "Corporate Records Service." Recently, many Wisconsin businesses were sent a form titled "Annual Minutes Form." The businesses were asked to fill it out and send the form, along with $125 to an address in Madison (which is actually a mail drop location).
This should already raise a red flag.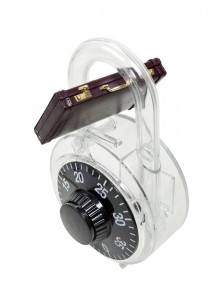 The Department of Financial Institutions (DFI) has made an official statement saying that businesses are not required to fill this form out to remain compliant with the DFI or any other state agency. This may be confusing because the form seems official.
A spokesperson from the DFI stated that the solicitation does cite two Wisconsin laws on corporate records and annual meetings, but the citations "does not compel any business to fill out the form." The spokesperson then said if a business should ever give out potential confidential information and pay any kind of fee, they should know exactly why this information is being requested, what it is being used for and what they get in return.
Paul Holzem, an administrator from DFI's Division of Corporate and Consumer Services says that "business owners should not be hoodwinked into giving out potentially confidential information and paying an unnecessary fee."
Corporate Records Service is not registered with DFI nor listed with the Better Business Bureau of Wisconsin. However, it is listed on other state's Better Business Bureau websites along with a "F" rating. Maine, Indiana and Tennessee are other states that have warned their businesses about such a scam.
The DFI urges business owners to check with them first to verify any form you receive is legitimate if you have any questions. Their number is (608) 266-1622.
For any other information on this scam, feel free to give us a call today at (414) 273-1144 or use our web submission form.