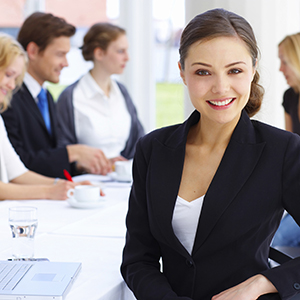 Non-compete agreements are ordinary in places of work, mainly in specialist companies. Nevertheless, the enforceability of these agreements varies. There are some states, such as California, which prohibit them completely.
These agreements usually protect new owners of a business against establishing new similar businesses for a specific period of time, typically in one geographical region. Therefore, what should a serial entrepreneur do? If you have great enthusiasm for your business, and you plan to remain in the same company, then what are your options if your buyer persists on a non-compete agreement?
As for the sale of any business, it is mainly based on negotiation and you have to be clear enough on your needs while respecting the demands of your buyers. The following are some of the tips for business owners who would like to move to their own industries without being sued or constrained due to tough non-compete agreement:
Negotiating Non-Compete Agreements
Begin by consulting an attorney
As explained above, each state has its own laws and regulations when it comes to the non-competes. Even in states where they are allowed, the enforceability of the agreement terms by courts can vary. Therefore, consult an attorney to help you understand how the courts of your state have ruled on these agreements in the past.
Be precise on what you want
Just as with any other negotiation, you should try and find out what the other party needs so that you may discover what you will be dealing with. Do not disobey their position even though you can use the negotiation process to state the exceptions that you have in regard to the terms of their proposals. In any venture, you should be familiar with both what you need and also with what you should not do. Additionally, consider maximizing the time period as well as the geography so that you may have wider options.
Opt for a non-solicitation agreement
Depending on the laws of your state, and how the non-competes fare, it might be significant to either of the parties to sign a non-solicitation agreement. This will bar you from approaching current clients and hiring former employees of your businesses as soon as you sell the business. On the other hand, you may wish to reduce the non-solicitation to certain products.
Explore an earn-out
You should consider an earn out instead of signing non-competes. This is a a condition that states the sellers will get extra future compensations from buyers depending on the rule that the business obtains certain financial aims and objectives. An earn-out will provide an insurance policy to the buyer so that the seller will not compete directly against the buyer or participate in under-deal businesses they have left behind them.
At Gutglass, Erickson, Bonville & Larson, we understand the challenges of dealing with legal issues for your business and we are here to help. Give us a call and we will be happy to answer all your questions. Call us today at (414) 273-1144.