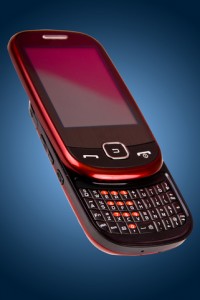 If your employees are using cell phones while operating company vehicles they are putting themselves, others, and your company at risk. If an employee is driving a commercial motor vehicle, or CMV, as of early 2012 it is illegal to: make a call while holding a cell phone and dial a cell phone when using more than one button. The fines for infractions on this new law are huge! The employee liability can be up to a $2,750 but more importantly an employer can be fined up to $11,000.
Cell Phones While Driving Company Vehicles
The new law also bans employers from requiring their commercial motor vehicle drivers to use a handheld cell phone. The employee liability, when a driver of a commercial motor vehicle is involved in an accident, is not as harsh as yours is as the employer. If your employee is involved in an injury accident while acting within their jobs description, or job duties, you will be held responsible for those injuries. You may also be held responsible if you allow an employee who is not licensed or capable of driving a vehicle to operate your commercial motor vehicles. These rulings came about when the DOT conducted several studies that showed that the risk of injury and accident is far greater when employees are driving and using a hand held cell phone as opposed to a hands free device. They also conducted studies that focused on texting and the risks also greatly increased when a driver was texting while operating company vehicles.
Company Policy On Using Cell Phones While Driving
It should, regardless of any laws, be against company policy to text or talk on a cell phone while driving or operating company vehicles. You should also take all necessary precautions to ensure that your employees are licensed and trained to operate a commercial motor vehicle. Should communication be a vital part of an employees job while they are driving, it is your responsibility to make sure that employees are equipped with hands free devices. Hands free devices are still legal and the proper alternative to standard cell phones.
Not only will you be taking the right actions to keep your company and your employees safe but you will be ensuring the safety of other drivers and pedestrians. If you have an employee who has or obtains a bad history of driving you should revoke their driving privileges. Always remember that when your employee is operating a commercial motor vehicle the employee liability is not as harsh as the employers.
Like all other rules, laws and regulations pertaining to your business, if you have commercial motor vehicles you should always stay up to date and be aware of any law changes. When law changes come into effect be sure to update employee policies and handbooks to reflect these new changes. This protects you as the employer as well as the employees liability.
Safety and following the law should always be important to an employer. At Gutglass, Erickson, Bonville & Larson, we understand the challenges of dealing with legal issues for your business and we are here to help. Give us a call and we will be happy to answer all your questions. Call us today at (414) 273-1144.