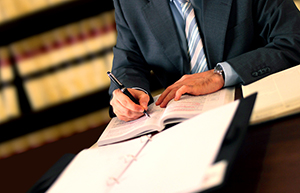 After being in a business for some time, you may ponder whether to change your business name to something which reflects your product, mission, and to appeal to your audience more accurately. Whatever the reason, changing your business name can be very costly if you have had the business for some time. Logos, stationery, business cards, advertisements, sales collateral, and many more items will have to be reproduced. It might also be beneficial to launch a campaign to market the new business name to your customers.
How to Change Your Business Name
All businesses follow similar steps when changing business names. However, every type of business legal entity possesses unique requirements. Limited liability companies have some requirements which differ from sole proprietorships. Therefore, before embarking on the journey of changing your business name, the steps below are critical. Most of the steps are required by law; however, others are just good business practices.
Business Name Change Checklist
Check trademark
Trademark infringements usually carry high costs for businesses. Before making a decision on a name, it is vital to utilize trademark search tools of U.S. Patent and Trademark Office to help you know whether a similar name, or its variation, is trademarked.
Check the available domain names
Before doing anything toward changing your business name, ensure you are able to claim it online. This can be easily achieved with a web search; however, it is also important to check if a web address or a complementary name is available. The WHOIS database can assist you with this. If the name you intend to use is available, claim it immediately.
Make your secretary of state aware
Before changing names in articles of associations, all types of businesses, except sole proprietorships, should inform their Secretary of State first. States usually have online forms for this activity and a small token must be paid. In this process, you will find out if the new business name you intend is already being used in your state by other partnerships or corporations. This can be achieved through online state databases of fictitious names or registered business names.
File another "Doing Business As" Name
If you have in the past filed a DBA (Doing Business As), with the local government in your area, you will have to repeat this procedure using your new business name.
Revise business permits and licenses
Check with your city, state, or county to determine the due process involved in obtaining or updating new business permits and licenses. A fee is also charged for this process.
Notify the tax authorities
Your state, local revenue agencies, and IRS will need to know the changes in your business name.
A new EIN may be vital
Generally, partnerships, corporations, and sole proprietorships do not require a new Employer Identification Number (EIN) when they change business names. However, some situations call for a new EIN; for instance if a single member takes over a business as a sole proprietorship, or if a partnership incorporates.
Update business contacts, agreements and documents
Besides making updates on your business materials, building your new brand, and notifying your clients, it is important to revisit and make updates on business lease documents, bank accounts, business loan paper works, and many other items to reflect the new name of your business.
At Gutglass, Erickson, Bonville & Larson, we understand the challenges of dealing with legal issues for your business and we are here to help. Give us a call and we will be happy to answer all your questions. Call us today at (414) 273-1144.