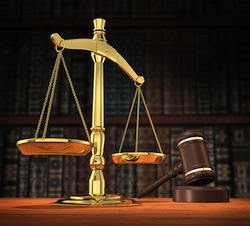 Professional practice requires relevant accreditation or board certification, and legal practice is not devoid of these approvals. Currently, it is a requirement that before a lawyer is allowed to practice he or she must be licensed by the relevant authority. Aside from the federal or government oversight bodies, there are independent institutions, such as the National Board of Trial Advocacy, that certifies lawyers.
Board Certification Process
What does board certified mean? Before an individual is recognized by the board as a certified attorney, the candidate is subject to a comprehensive scrutiny process by the relevant committee. This is to ensure that experienced and credible lawyers are accredited. For the applicant to be certified they must:
Avail all the relevant documentation ranging from academic to professional to government clearance certificates.
Provide references from reputable practicing peers who are certified by the board and in good standing.
Sit through board certification exams.
Appear before the board certification committee.
After approval the member must abide by the National Board of Legal Specialty Certification (NBLSC) rules and at all time engage the board indulgence while practicing. The certified lawyer is closely monitored by the standards committee to ensure he or she upholds professionalism at all times.
Advantages of employing services of a NBLSC certified attorney
The board certification offers immense benefits to both the practicing lawyers and their prospective clients. There have been upsurges of rogue lawyers who offer substandard services or defraud their clients – most commonly for legal compensation lawsuits. To ensure that you work with the right attorney who will ensure your interests are taken care of and served professionally, it is a wise  to engage lawyers who hold board certification credentials.
Also, it is worth noting that the board has systems in place to receive complaints, settle disputes and discipline members who do not adhere to the required practicing etiquette. Since most of the certified lawyers regard accreditation from such institutions like the National Board of Trial Advocacy in esteem, they will always try to comply with the set standards.
The board has ensured the members are continually educated and equipped with the latest developments in legal practice across the board. The certified attorney must sit various continuous assessment exams geared to make sure that the legal experts sharpen their skills. Consequently, their clients can be assured of competent and high quality legal services. It is vital to grasp that the certificates are renewed after every five years and are only issued after an in-depth valuation of the lawyers conduct over the expired duration.
Going by testimonies of various persons it is a fact that you will draw immense benefits from a certified attorney. At Gutglass, Erickson, Bonville & Larson, we understand the challenges of dealing with legal issues and we are here to help. Give us a call and we will be happy to answer all your questions. Call us today at (414) 273-1144.